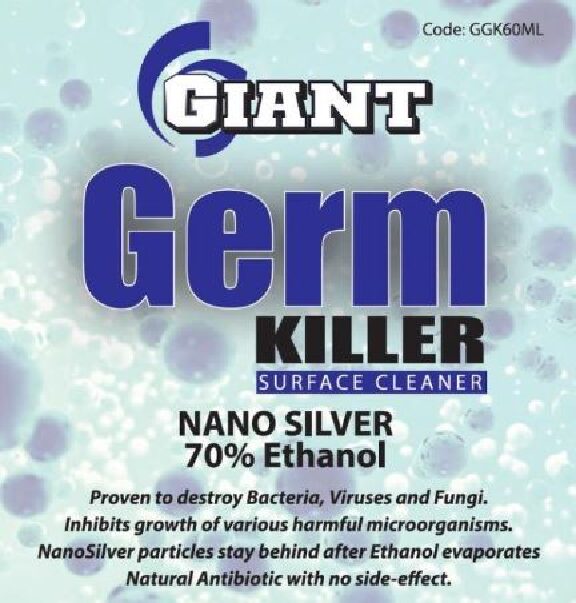 GIANT GERM KILLER – Available sizes: 60ml, 500ml
FUNCTIONS & APPLICATIONS
Effectively kills 99.99% of bacteria & viruses.
Inhibits the growth of various harmful microorganisims.
Suitable for most surfaces including hands, door knobs/handles, table tops, apparels, household items and screens.
DIRECTIONS
Directly apply onto the surface
INGREDIENTS
 30PPM silver nano-particles, ethanol, de-ionized water, natural essence, aloe vera extract.
STORAGE
Store in cool dry place, away from direct sunlight.